The film deterioration is obvious from the color shift, but here's a USMC film featuring VMFA-323 operating out of Da Nang.
F-275 On Target!
A useful reference for those interested in F-4 CAS loadouts because you see a couple of variations on-screen and the pre-flight brief describes a few more.
Here's a screen capture image from 12:35 when the Phantoms are rolling in...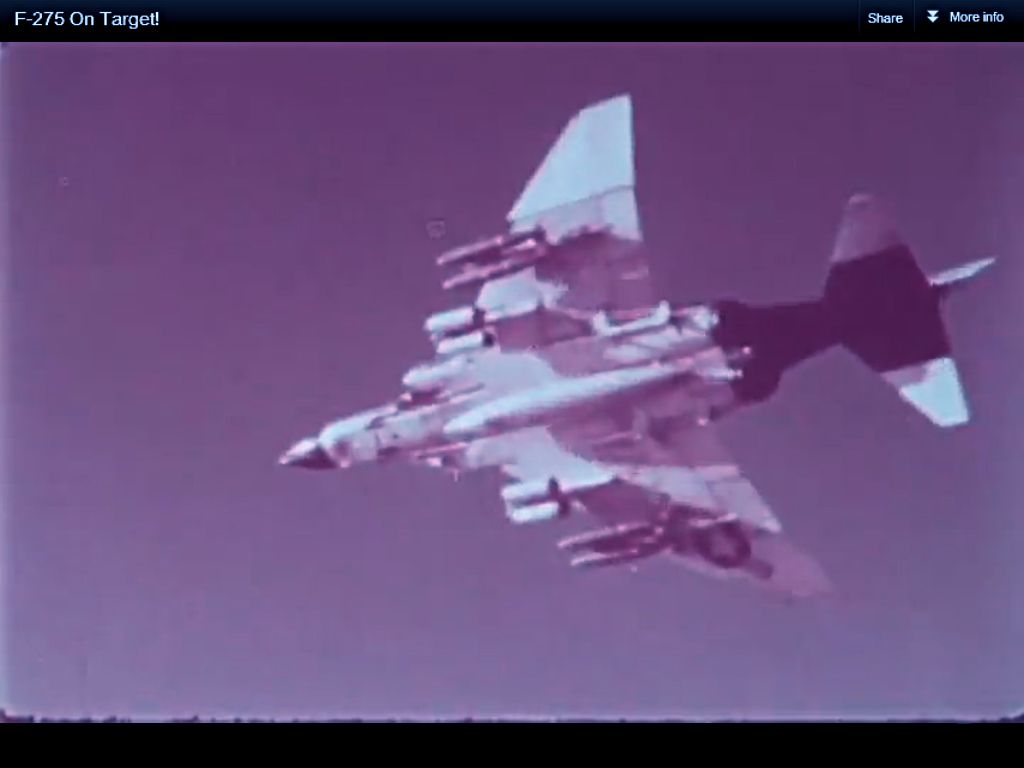 Note 19-shot FFAR pods on TERs, what look to me like 1000-lb Mk 83s on the MERs, and AIM-7s on the rear stations.