I am joining in with the Kinetic F-16I. I like the ugly look of the CFTs and big spine, and I thought it would be cool to do a USAF with all of the latest widgets. I have the Afterburner 22FS set that comes with a DJ option, and I am planning on a Have Glass finish.
I am also planning on loading it up with stuff not normally put on USAF F-16s, I have JSOWs and I am thinking about scratching some Enhanced GBU-12s, and who knows what else. I was hoping to get the Skunkworks NATO weapons set, but it's a bit rare these days, so maybe I'll look into the Israeli set with the GBU-15s and AGM-142s...
Here are pics. I put the spine and CFTs on early, since I was worried about warping.
Same thing with the intake.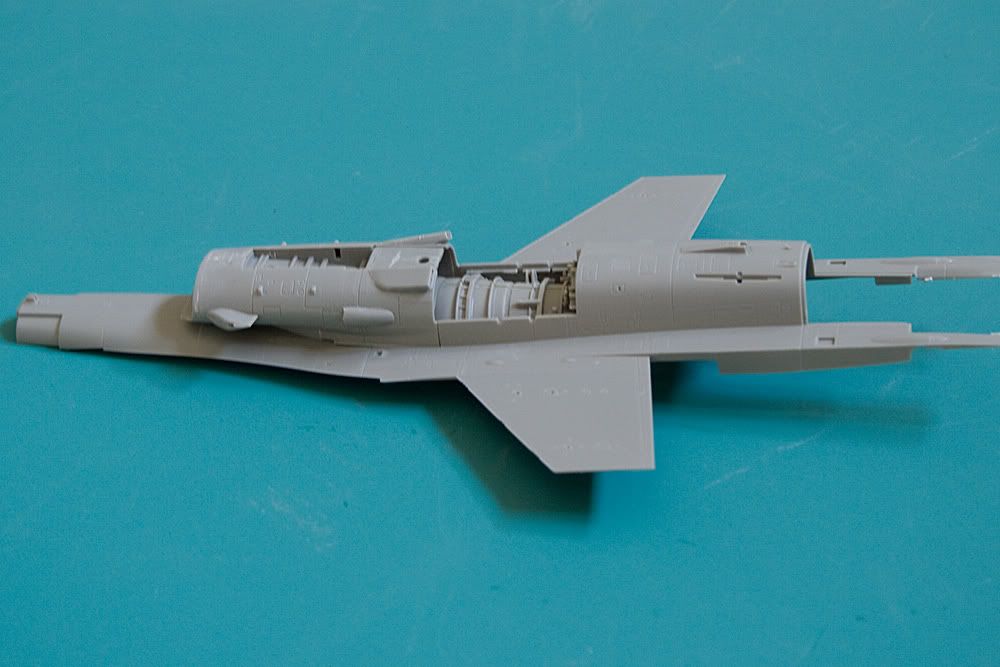 I have since gotten the fuselage together and am ready to do the final cleanup before painting.
mason