As usual with AOA the focus is again on aircraft that were in combat (with one exception).
48-005 will be for the 1/48 Roden kits while 32-015 will be for the 1/32 Kitty Hawk kits.
Although none are specifically marked with the US national insignia, some were unmarked US aircraft and many others were US operated/maintained under the disguise of other nationalities due to the "secret" war.
18 schemes covering various nationalities:
Laos (5 schemes) - T-28B/C/D
Thai (3 schemes) - T-28D
Cambodia (1 scheme) / Khmer (2 schemes) - T-28B/D
VNAF (5 schemes) - T-28B/C
US (2 schemes) - T-28D
A few of these schemes are very similar to one another with only some minor differences. Some of it is due to some having the Yankee extraction setup, as well as some D-5 aircraft, and also two C airframes (D standard).
Two types of stencils will be provided - one as the original full letters and other as the sprayed/stencil letters.
Important point for 1/32: Unfortunately the 1st Air Commando "VNAF" shark-mouthed aircraft have some license taken on colors (nearly all photos are b/w for some reason) and a significant compromise was taken on the shark-mouths. The inside of the sharkmouth is usually shown in illustrations as red; in the b/w photos, some aircraft, and in this case specifically aircraft 371 is one, the inside of the mouth is noticeably darker than the inside of the eye (red), while on 372 the inside of the mouth appears closer in color to the red eye color. This fact, plus the extent and number of curvatures required to fit a full decal with mouth color provided, is why I elected to only provide the teeth/"lips" as decals in 1/32 and leave it up to the modeler for the inner color. So the inside of the mouth will have to be painted first on the kit, which could be a real pain. Not ideal, but like I said, I did a compromise as I wanted to at least offer the chance for these aircraft. In 1/48, I just went with red since the black" lips are so thin.
Printed by Microscale.
1/32 expected April/May, 1/48 expected May/June.
Price TBD
www.AOAdecals.com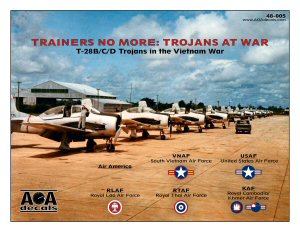 1/48: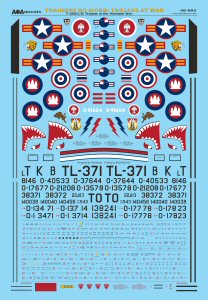 1/32: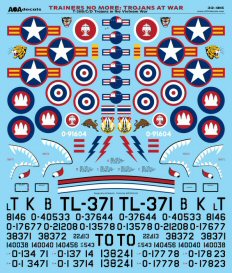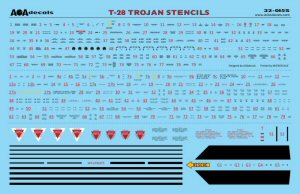 Profiles (same for both scales)