Four 1/32 sheets coming:
32-021
This F-4J Phantom scheme I wanted for probably 15+ years for myself and finally decided to do it and release it as a simple "low budget" sheet that features only the squadron specific markings. Although VMFA-334 Falcons has been covered before, the falcon insignia in particular was somewhat lacking in any scale until now. Also in order to keep cost down, only one aircraft is covered, although it can be represented either from Vietnam or later in 1969 when -334 were in Japan. Included will be national insignia and intake warnings as well as a few other common markings (similar to what was provided on my earlier F-4J VF-143 sheet.
Now in stock and available www.AOAdecals.com
Printed by Microscale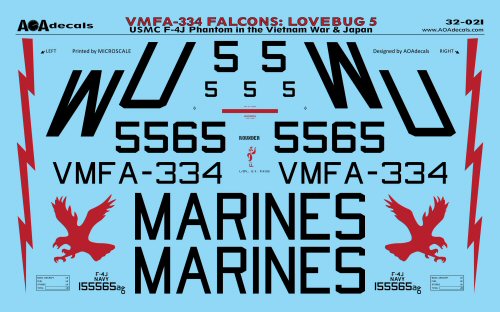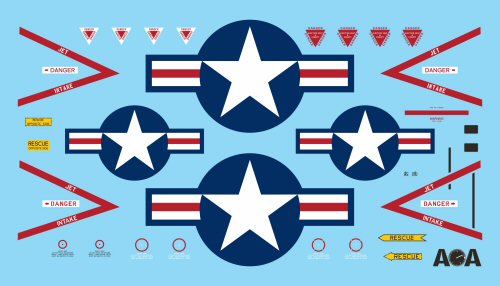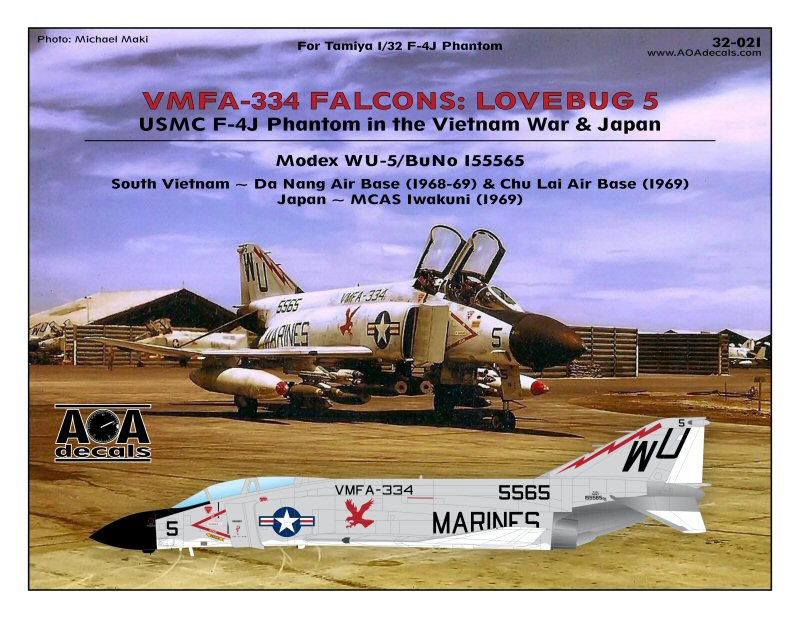 32-022
This will be somewhat limited release due to the nature of the subject since it will require a conversion set to make an F-4B out of a Tamiya 1/32 F-4 Phantom kit.
As usual for AOA the subjects are from the Vietnam War with six options (3 different aircraft) for VMFA-115 Silver Eagles and two options for VMFA-314 Black Knights.
It will include national insignia and the most common data stencils/markings (not complete F-4 airframe data).
(The eagle markings look dark grey in these images but they're being printed in silver metallic.)
Now in stock and available www.AOAdecals.com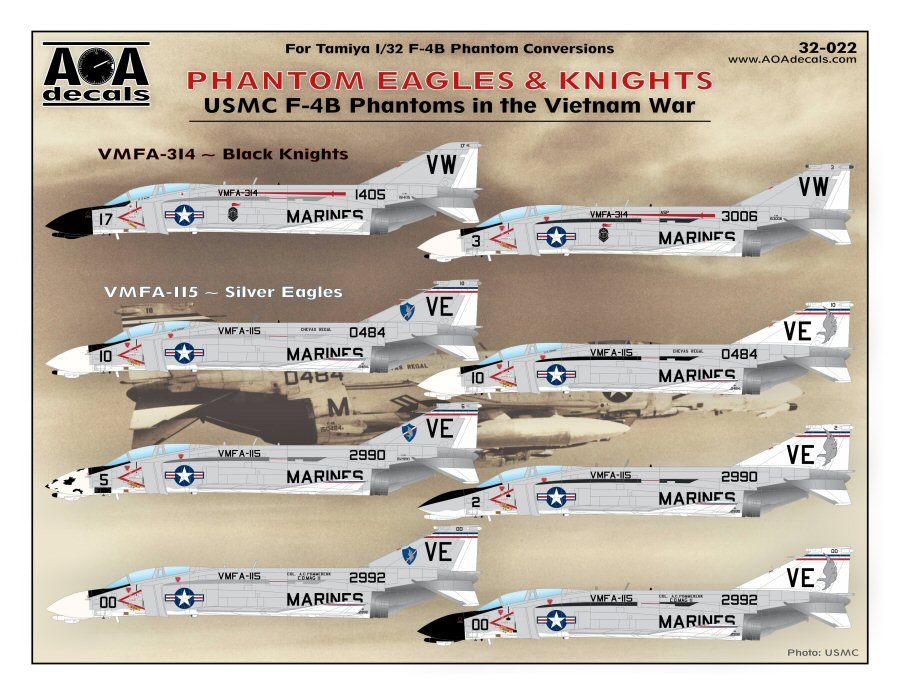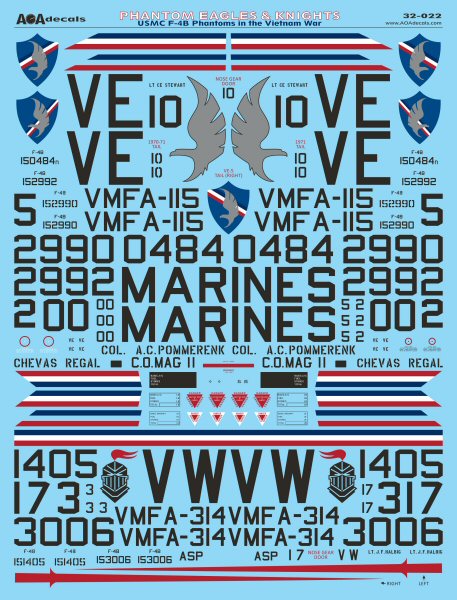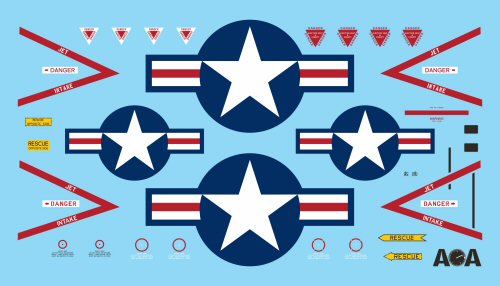 32-023 & 32-024
Will be doing another A-6 sheet afterall.... only covering VA-65 Tigers. Will span 25yrs of their aircraft though, starting with their three Vietnam War deployments (including the early camo test scheme and the ill-fated 1967 Forrestal cruise), then into the mid 70s period with their more well known schemes, and the beginning of low viz in the early 80s, and ending at Desert Storm with several options.
More info to come.
Expected to release it in Sept.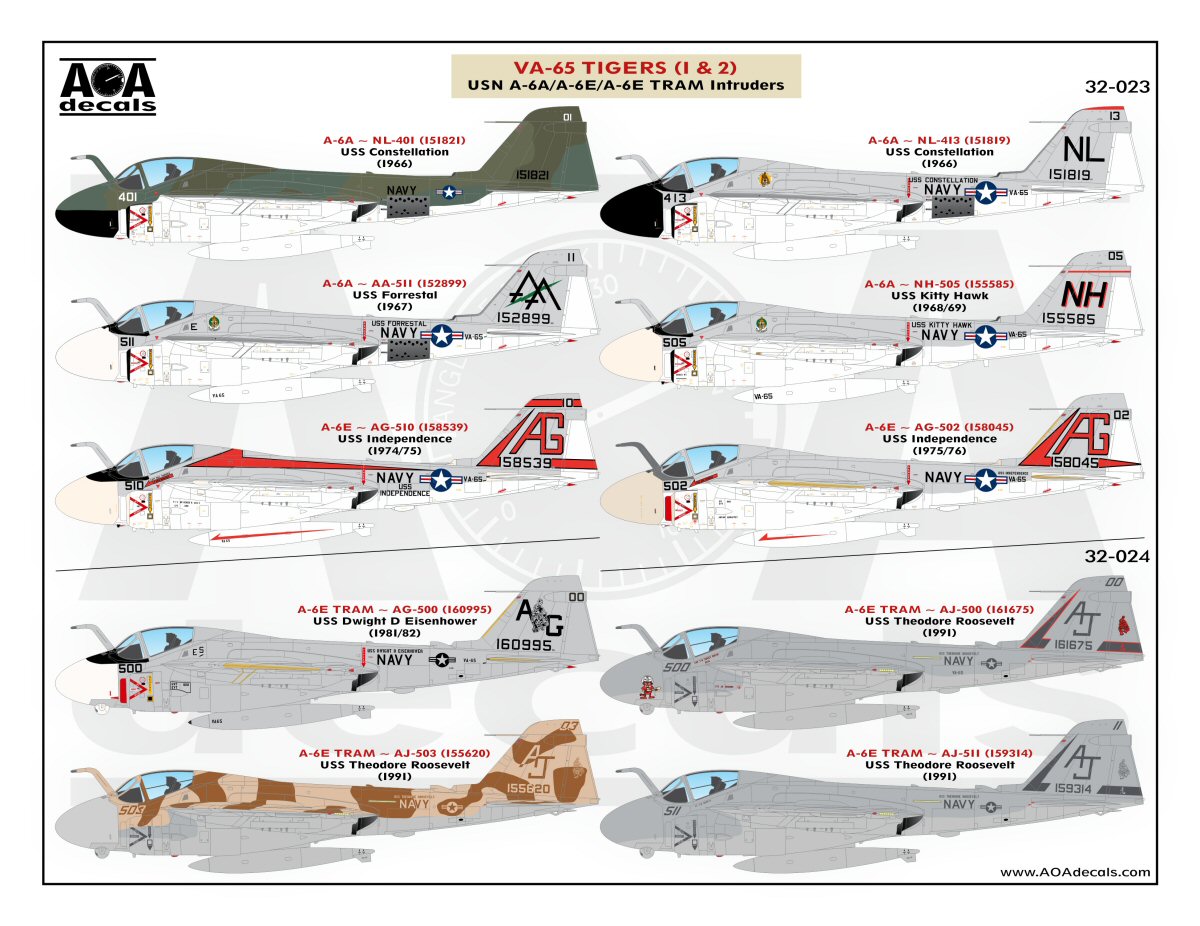 32-023 - six schemes covering the high viz period (includes full stencils for one aircraft):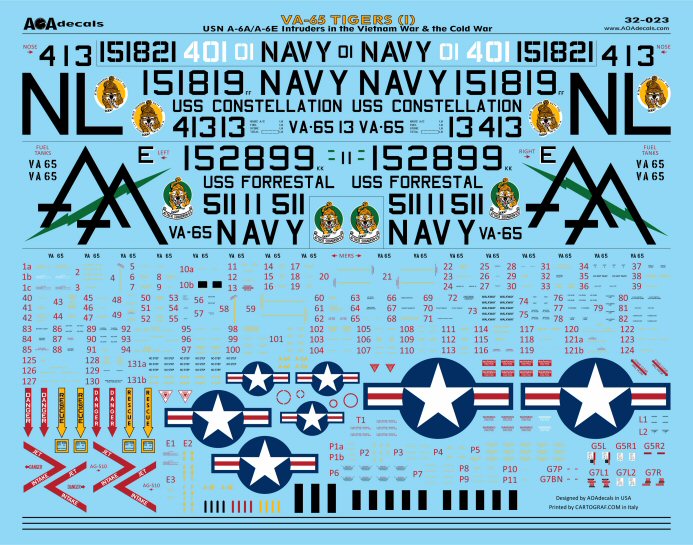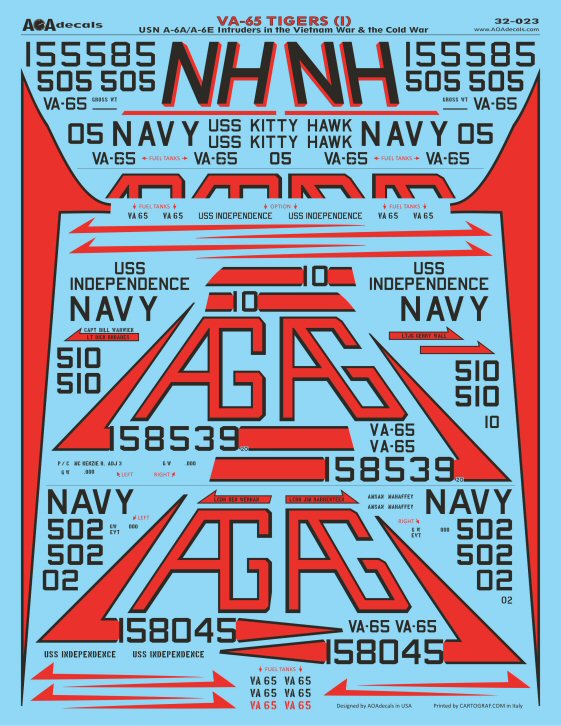 32-024 - four schemes covering the low viz period: