Nikola was instrumental helping 3Wire Design upgrade our Warsaw-Pact ramp surface. If you review his article above, you'll see a photo featuring (2) Su-25s on a ramp that we attempted to emulate (below). This surface is available on the 3Wire website in (4) standard scales: 1.144, 1.72, 1.48, and 1.32.
http://www.3wiredesign.com/Logo-Flightdecks.html
The Soviet star was added on this sample, but these can be ordered without logos as well. Thanks again Nikola!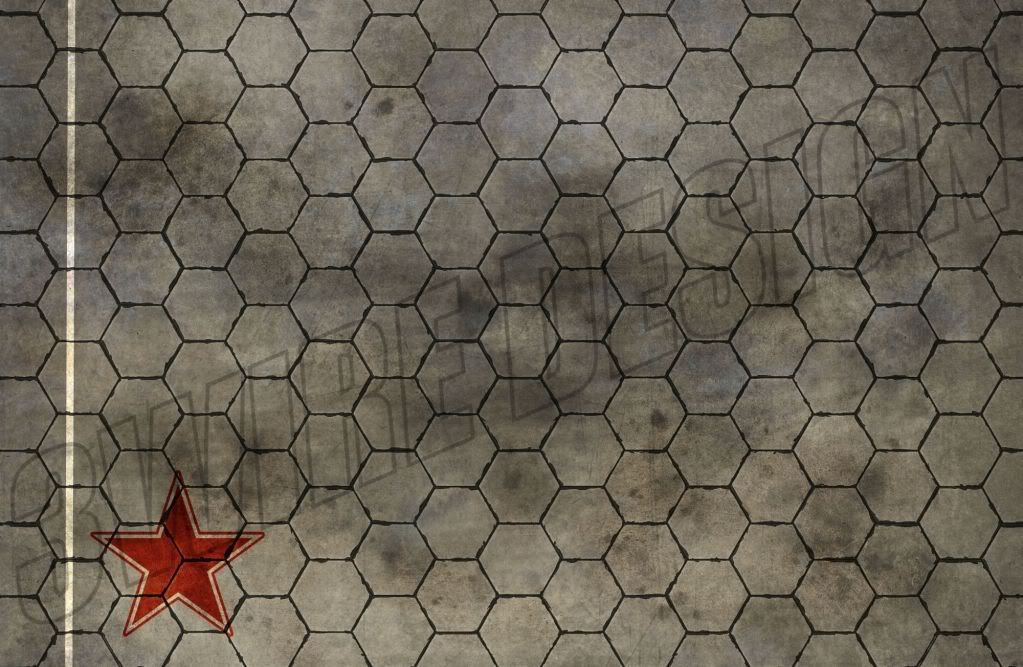 Also, here's the same 'hex' surface but with gray concrete. Can certainly order these surfaces with no logos if you prefer straight mil-spec.